Dolanka Logistics Park
756 01 Hovězí, Česko
Price to the highest offer
Ing. Petr Procházka
Sales Manager
+420 734 243 655
prochazka@oportys.com
Opportunity description
In the exclusive representation of the owner, we offer a set of properties and lands called the "Dolanka Logistics Park".
Warehouses and production areas, administrative premises, train and freight services, excellent location. The total area is 46 411 m² of land, of which 43 623 m² represent the site itself.
2 double-storey production/storage halls, 3 single-storey production/storage halls, 3 free uncovered storage areas, office building, outdoor handling areas, garages, railway siding for each hall and outdoor area, loading ramps for wagons and trucks. Complete concrete fencing with overrun protection (3 m high fence with six-row barbed wire). Modern CCTV system with central protection desk connection.
Technical condition: extensive reconstruction in 2004-2008
Road connection: direct exit from the III/478 road (direction Velké Karlovice)
Connection abroad: 2 km from road II/57 (direction Horní Lideč and Žilina - SK)
Railway connection: "ČD Cargo" railway siding - Czech Railways
Location: industrial edge of the village
Parking possibilities: Own parking spaces
Number of storage halls: 5
Area of ​​indoor space: 8 628 m²
Uncovered storage areas: 3 150 m²
Public transport: rail, bus
Engineering networks: water, sewage system including water supply, own transformer station
Excellent road and rail service. Thanks to location and connection to communications leading to the industrial area headed by KIA Slovakia, the site is predestined for international business activities.
It has been invested over 150 million CZK, with the main emphasis on compliance with European legal and technical standards. Roofs of all halls are fitted with new roof structures with roof insulation and new roofing. Fire detectors have been newly built in all halls (ISO 9000 standard) to achieve a maximum level of protection of stored goods. New sewerage network together with the sewage treatment plant was newly strengthened. Reconstruction of electrical power distribution: all connections to storage halls with individual circuits have been doubled so that the operational continuity of the premises is preserved even in case of failure. Total reconstruction of own central transformer station with transformer and external HV connection. Reconstruction on a railway siding that meets the requirements of the Railway Inspection and Railway Infrastructure Administration for the transport of freight wagons.
4 gateways to the premises, main two-wing gate with gates north to the III/478 road (Vsetín-Velké Karlovice). 2 covered two-storey storage halls A1 and A2, equipped with efficient air conditioning with room temperature control and humidity control. 2 covered single-storey buildings B3 and B4, a large covered one-storey hall in the northern part of the premises (H8). Total area of ​​covered halls: 8 628 m², with adjacent outdoor storage areas and another 3 uncovered storage areas H5, H6 and H7 with a total area of ​​3 150 m². Another 3 gates intended for the entrance and exit of Czech railways wagons.
ADMINISTRATIVE BUILDING: fully furnished, 6 furnished offices including manager´s office, 2 separate kitchens, 2 toilets, conference room for 50 people.
RAILWAY: after complete reconstruction including the foundations and surface, complete lighting of the entire siding enables freight transport and handling of goods at night, the whole siding is fenced, illuminated and secured.
Current net annual rental income: 2 000 000 CZK. Current occupancy: 20%.
Tisk nabídky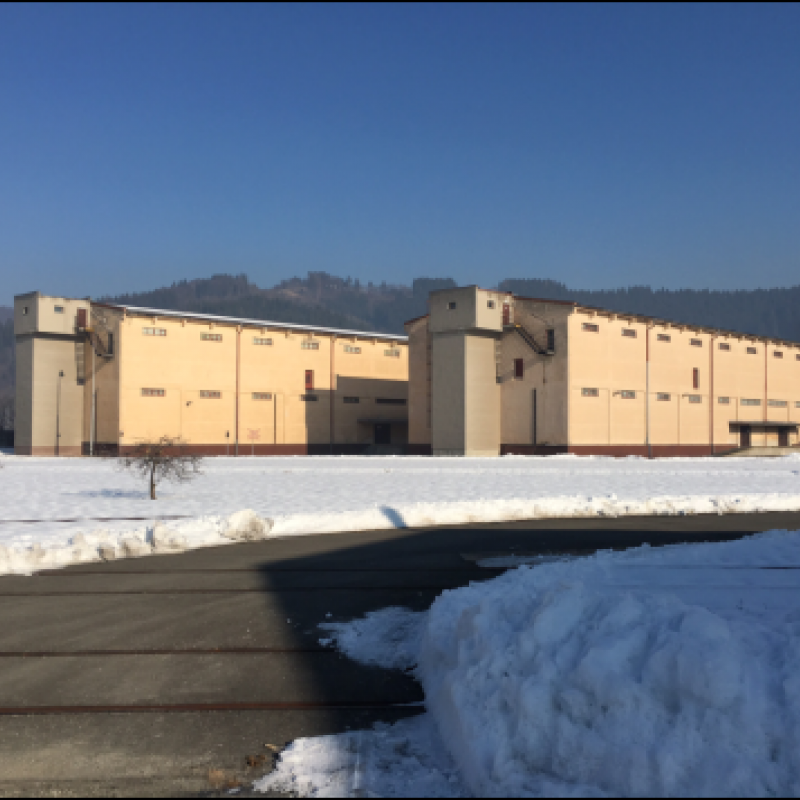 Are you looking for or offering a specific opportunity?